Welcome to the Default This Promotions blog! It's taken a while but we have officially arrived, and boy does it feel good. So we'll be updating this with upcoming dates, our current (and not so current) listening habits and various other morsels of junk and internet spammage.

Following a sellout show at Lee Rosy's Tea Room in Nottingham on Friday night, our next show is coming up this Tuesday in Leeds, with another surely amazing co-headline set from Geoff Farina (Karate/Glorytellers) and Chris Brokaw (Come/Codeine) plus support from the excellent Shoes & Socks Off (BSM Records) and local upstarts Glades!
If the Nottingham show was anything to go by, anyone planning on coming along should snap up tickets in advance, or make sure you get down early to get yours on the door!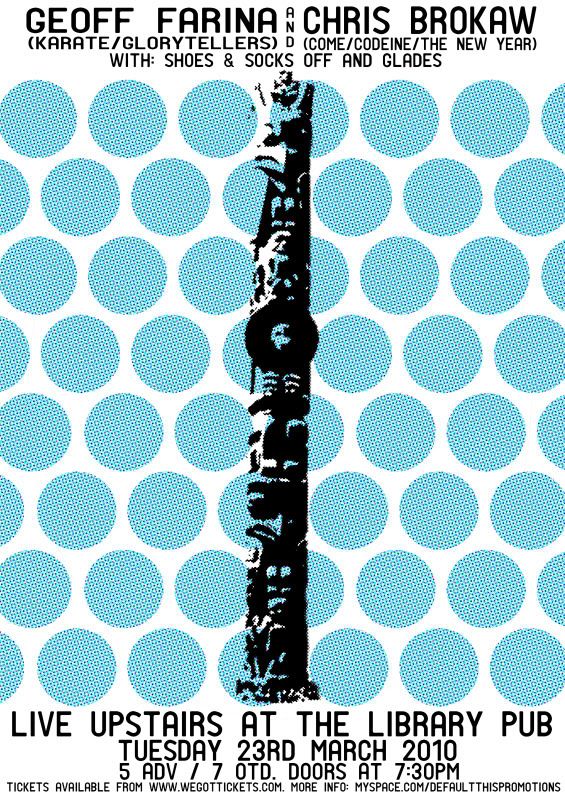 See you there!
x Rupert & Kelly